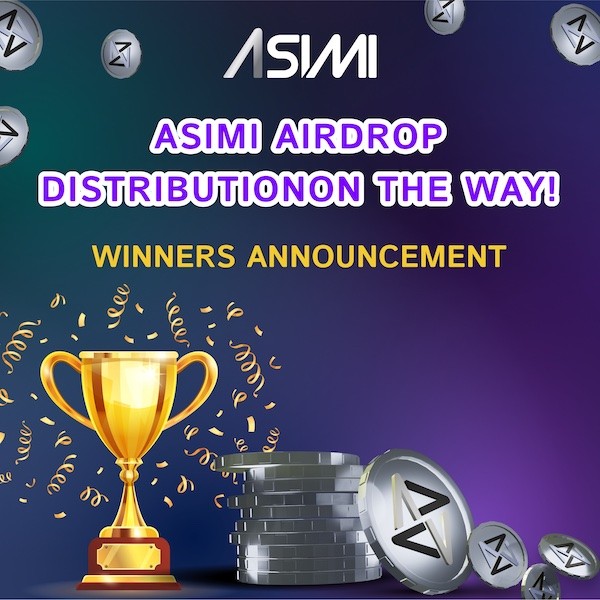 Airdrop Distribution Announcement
We would like to thank everyone who has participated in our first Airdrop Campaign. We will be creating more and more airdrop announcements and campaigns in the near future. In the meantime, you can join our Bounty Program at Bitcoin Talk Forum.
Today, we will be distributing the $ASIMI tokens to the winners' submitted wallets after we verify that users have followed all our social media campaigns as specified in the original announcement. If you haven't, your reward will not be granted.
The rewards of this airdrop announcement will be distributed before 6 pm on March 28, 2022. If you do not receive it by then, please feedback on your relevant information to ASIMI Email.
Thank you again, and please continue to pay attention to ASIMI, more surprises and activities are waiting for you to participate.
To make sure you'll receive your reward, make sure to follow all our social media channels below, otherwise, your submission will be ignored.