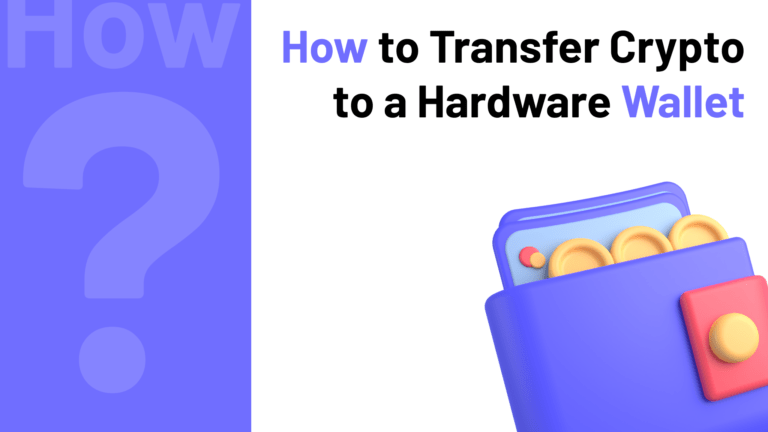 Most crypto exchanges have outdone themselves in their bid to keep their systems and client assets safe. They have put in place different security measures aimed at securing their networks and providing a secure environment for their platform users.
Yet, crypto traders and investors continue losing their cryptocurrencies to hackers, scammers, and other cybercriminals.
In 2021, for instance, crypto investors lost more than $14 Billion to cybercriminals. Significant portions of these assets were siphoned from reputable online wallets and exchanges. Analysts have e also concluded that much of the losses would have been averted if the investors had moved their crypto assets to hardware wallets.
Hence the increased calls for crypto investors to move their crypto off exchanges and into cold wallets.
Hardware wallets provide you with one of the most secure storage for your crypto assets. Moreover, unlike equally secure crypto storage facilities such as the insured crypto vaults maintained by some of the most popular exchanges, hardware wallets give you absolute control over your crypto assets.
They particularly come in handy for long-term crypto investors looking to keep their crypto assets secure for years. Understand, however, that unlike their exchange-provided and third-party online wallet counterparts, hardware wallets aren't free. They are premium products, but most are highly affordable and easily accessible.
In this post, we provide you with a step-by-step guide on how to transfer cryptocurrencies like Asimi from an exchange or online wallet to a more secure hardware wallet.
First, though, we try and understand what a hardware wallet is and how it works.
What is a Hardware Wallet?
A hardware wallet is a small device – most resemble a USB-flash drive – that is specially designed to hold the private keys for a user's cryptocurrencies. They are small and portable devices that let you store and access your crypto assets securely from virtually anywhere in the world.
Note, however, that unlike their exchange-provided and third-party online wallet counterparts, hardware wallets aren't free. They are premium products developed and marketed by leading crypto security companies in the world. The majority, nonetheless, maintain relatively competitive prices.
How does it work?
Most hardware wallets are compatible with a diverse range of blockchain networks. They, therefore, support hundreds – sometimes thousands – of cryptocurrencies. Their effectiveness in keeping crypto assets secure is made possible by the fact that hardware wallets generate and store the private keys for your crypto offline.
In addition to creating and storing private keys offline, hardware wallets have also come up with multiple security measures aimed at keeping hackers, malware, and scammers at bay. Some, for instance, use highly encrypted wireless/wired connections to communicate with your computer when sending and loading crypto. These guarantee the safety of your private keys, even if you are using an insecure computer to access the wallet.
Pro Tip:Only purchase a hardware wallet directly from the manufacturer. Use a reliable shipping company and carefully examine the packaging and wallet to ensure it has not been tampered with before you start using it.
Step-by-Step Guide to Transferring Crypto to a Hardware Wallet?
Most hardware wallet developers have oversimplified the process of accessing and using these crypto storage devices. You do not need special skills to activate and use any hardware wallet.
Here is a breakdown of how to move your crypto holdings off exchanges and into a hardware wallet:
Step 1: Start by acquiring and activating/setting up a hardware wallet.
For illustration purposes, we will briefly highlight the wallet activation process for the Ledger Nano S hardware wallet by Ledger – the France-based crypto security company.
To set up a Ledger Nano S wallet, you will first need to download and install the Ledger Live app (mobile or desktop). Create a new PIN for the app and choose to initialize the new device.
Connect the wallet to your computer and use the buttons on the device to create a new pin. Next, the device will generate the 24-word seed phrase, write it down and keep it safe. Confirm this recovery phrase on the wallet and the security checklist on Ledger live app. The wallet is now set up and ready for use.
Step 2: While the wallet is connected to the Ledger Live app, head over to the accounts of the app, click on the "Add Accounts" tab, and from the drop-down menu, select the crypto asset you would like to deposit to store here.
Note:You can create multiple accounts for the same cryptocurrency. And if the crypto asset you wish to store here isn't listed on this drop-down menu, consider integrating the ledger wallet with a compatible online wallet like MyEtherWallet for ERC-20 tokens like ASIMI.
Step 3: Once the token account is created, click on the "Receive" tab under the Ledger live menu.
Step 4: If you have multiple accounts hosted on the hardware wallet, choose the account for the crypto you wish to transfer to the hardware wallet.
Step 5: Select the crypto asset that you wish to receive on the ledger Nano S, then click on 'Verify' on the ledger live app to view the wallet address.
Step 6: Copy the wallet address displayed on the Ledger Live app (it should match the wallet address displayed on the Ledger Nano S wallet). Alternatively, scan the displayed QR code if you are using a phone.
Step 7: Log in to the crypto exchange or wallet from whence you wish to transfer the crypto coins.
Step 8: Hit the 'Withdrawal/Send' button and paste the wallet address copied from Ledger Live into the 'Recipient Address' section.
Step 9: Click send to authorize the transfer.
Note: The private keys for your Asimi tokens will be delivered to your Ledger hardware wallet. How long it takes the balance to reflect in the hardware wallet depends on such factors as the preferred cryptocurrency and level of activity on its blockchain network.
Conclusion
There goes everything you need to know about how hardware wallets and how they work. You can also use the step-by-step guide outlined herein above to transfer your ASIMI tokens to the more secure hardware wallets. Note that the only significant difference between transferring crypto to Ledger Nano S and other hardware wallets like Trezor, SecuX, and Safepal is the setup process.