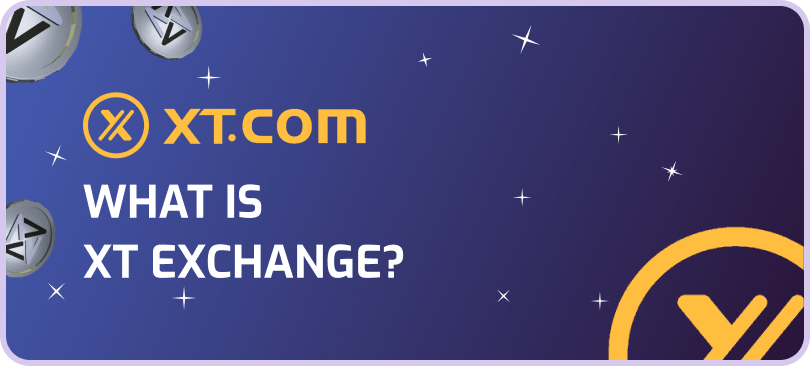 What is XT EXCHANGE?
What is XT Exchange? XT.com is the world's first social-infused exchange, allowing traders and investors to trade a diverse range of cryptocurrencies. Founded in 2018, XT.com is based in Singapore but also has operational centers in Tokyo, Seoul, and other key cities, enabling them to provide great and seamless services to a global community. As a community-focused and driven centralised cryptocurrency exchange, XT.com enables users to create their own communities, grow their businesses, interact directly with their consumers and fans, and establish and drive other beneficial connections.
As mentioned earlier, XT.com is the world's first socialized exchange, but also a zero-leverage cryptocurrency trading platform. With over 3 million registered customers worldwide and approximately 400,000 monthly active users and a user base of 13 million members, XT.com ranks highly on popular cryptocurrency tracking and platforms such as CoinMarketCap. XT.com exchange is a centralized cryptocurrency exchange similar to Binance, OKEx, Kucoin and Gemini.
KEY FEATURES OF XT.COM EXCHANGE
SPOT EXCHANGE
This feature allows users to exchange and trade one crypto for another crypto.  This spot trading is in pairs to make trading easier, notably USD pairs, BTC pairs, ETH pairs, Alts, Metaverse, Web3.0, etc.
There are two sorts of spot trading on Xt.com.
Conventional Spot trading
Pro-spot trading
Conventional spot trading gives customers basic charts and trade functions primarily aimed at traders who are beginners (newbies) in trading. On the other hand, there is Pro-spot trading which presents customers with more advanced capabilities such a more detailed graph function and order books.
FUTURES TRADING
On Xt.com, future trading is of three types namely:
USD-M Futures contracts: Contracts are denominated in USD. Thus, profit and loss are expressed in USD  monetary terms.
COIN-M Futures contracts: These are futures denominated in the cryptocurrency. Thus, earnings and losses are expressed in the coin's value, not in dollars (USD).
Contracts Quanto: Also referred to as the quantity-adjusting option, this contract option takes the first two a step further. Thus, it is a three-currency combination in which two currencies are traded against one another but profits and losses, as well as margins, are settled in a third currency.
MARGIN TRADING
On the exchange, 39 coins are currently being traded on margin. Among these coins are XT, BTC, ETH, EOS, and XRP. Leverage is available in multiples of 3X to 20X. As is common for exchanges that enable this service, Xt.com warns prospective margin traders about the importance of weighing the risks against the advantages. As with spot trading, the exchange offers two types of margin trading. There are two types of trading options: regular and professional. The distinctions between the two are identical, as previously discussed under spot exchange characteristics.
EXCHANGE-TRADED FUNDS
Exchange-traded funds (ETFs) are cryptocurrency-based mutual funds that closely follow the price of an asset and enable traders to trade it without owning it. On Xt.com, the ETF page instead displays 1 to 121 leveraged tokens. Leveraged tokens are simply exchange-traded tokens that have had their value multiplied.
SAVINGS
XT occasionally hosts some events in which users are paid for storing tokens such as Sol, XT, and others on the platform. Savings are divided into fixed and flexible accounts, both of which offer generous rewards.
STAKING
Staking enables cryptocurrency owners to put their digital assets to work and earn passive revenue without selling them. Consider staking as the cryptocurrency equivalent of investing in a high-yield savings account. When you put money in a savings account, the bank often lends it out to other customers. You receive a percentage of the interest produced on that money by the bank in exchange for locking it away with the bank – although a very small portion.
XT.com has a staking option, similar to the saving feature mentioned above except that the coins are not saved with the exchange, but with the cryptocurrency system that underpins the coin. As a result, this service is currently available for XTZ, ETH, TRX, KAVA, XWC, XRP, USDT, XT, and SHIB. The APY is between 30 and 90 days, and rewards are distributed on a consistent basis.
ETH 2.0 STAKING
The Ethereum network is plagued with scalability issues. In the process of upgrading to a more advanced version of its initial configuration from a proof of work to a Proof of stake consensus algorithm mechanism, users can support the launch of ETH 2.0 by staking their Ethereum coins on the ETH 2.0 launchpad. Staked ETH will be unavailable for retrieval until ETH 2.0 is fully deployed. However, stakeholder benefits continue to accrue even while they await the anticipated upgrade's introduction. Additionally, this capability is available on the XT exchange.
SECURITY
Xt.com provides several reasons for trust, such as:
Assets on XT.com are preserved in cold storage wallets, which are the most secure type of wallet available in the cryptocurrency market due to their immunity to online meddling and cybercrime-resistant.
There is a mandatory Know Your Customer (KYC) policy that assesses everyone who transacts on the network to weed and flush out potential scammers.
And lastly, the exchange is registered and licensed in East Africa's Seychelles, which indirectly means that it can be held accountable for its deeds.
XT TRADING CHARGES
Makers enter orders into the order book while Takers, on XT.com, are the individuals who "take" orders from the exchange order book. This means that they remove liquidity from the order book, hence removing order choices.. XT.com charges takers a 0.20 percent trade fee. On the other hand, Makers benefit from a substantial trading charge discount and pay only 0.05 percent for each successful transaction.
WHY XT.COM FOR TRADING?
Additionally, XT.com provides three primary motives for trading.
They utilize a high-speed matching algorithm, which ensures all transactions are completed promptly and without delay.
XT.com utilizes a variety of security mechanisms, including offline signatures, layered architecture, and the separation of hot and cold wallets.
XT.com facilitates OTC trading. OTC trading enables customers to perform huge trades with a rapid settlement.
Read More:
ASIMI Get Listed on XT Exchange